Dear Dr. McEver,
Hospital employees, especially when talking to the media, often describe a patient's condition as "stable." What does that mean? And when they say a person's condition is "fair," how does that differ from "good"? 
Jo Jones
Edmond, OK
Dr. McEver Prescribes
There is no universal definition of the term "stable" in the medical context. Like so many words, it means different things to different people. And healthcare workers are people, too.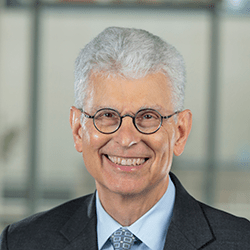 That said, a stable condition can generally be defined as one that doesn't change substantially over time. Still, as a trio of physicians wrote in the medical journal Critical Care, "the same patient may be classified as stable or unstable by different doctors and nurses depending on their clinical judgment, experience, and knowledge of the patient's clinical course."
The doctors went on to point out that the term can connote a false sense of security, as people tend to equate the word "stable" with "good." However, it's important to remember that stable is a relative term that hinges on the patient's original condition. If a patient came into the hospital in dire shape, loved ones "may not understand that being stable in such critical conditions actually means the patient is not getting better and his/her chances of a positive outcome are likely getting worse."
As for "fair" and "good," there actually are some guidelines established by the American Hospital Association for spokespeople who use these terms. Good means that "vital signs are stable and within normal limits. Patient is conscious and comfortable. Indicators are excellent." 
However, as you might notice, this definition relies in part on the word "stable," which (along with most of the other terms in there) the guidelines do not define.
The guidelines also explain that fair means that "vital signs are stable and within normal limits. Patient is conscious but may be uncomfortable. Indicators are favorable." Without going on too deep of a medical-etymological dig, I'd say that fair is roughly a step below good.
But, of course, if good is an amorphous term, then so is fair.
The bottom line is that medical situations are complex. Distilling a person's health in a single word is unrealistic. You'll almost always need more information to get to the heart of the matter.
A physician-scientist, Dr. Rod McEver is OMRF's vice president of research. Send your health questions to findings@omrf.org.
—
Read more from the Winter/Spring 2023 issue of Findings
In Good Company
Voices: Jamaica Potts Szeliga
School's Out
Nothing But Net
Renaissance Man
How Long Can We Live?
Groundbreaker