Autoimmunity Center of Excellence (ACE)
Faculty / Contact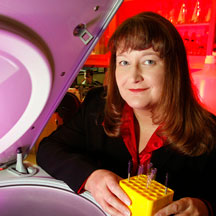 Judith A. James, M.D., Ph.D. is the Director of the Oklahoma ACE program and also serves as the Principal Investigator of the Administrative Core. The goals of the Administrative Core are:
To provide central management for Oklahoma ACE components and activities
To facilitate interactions of the Oklahoma ACE with other members of the ACE Network and the NIH ACE Program
To promote multidisciplinary approaches to autoimmune disease research
To promote data sharing strategies
Dr. James also serves as leader of the Collaborative Project, which focuses on the necessary clinical and experimental interactions with the primary ACE project.
Patrick Gaffney, M.D. is the leader of the Primary Project and leads research into a specific pathway that can cause problems in some lupus patients, with the goal of discovering new therapies to combat lupus. Courtney Montgomery, Ph.D., serves as Co-Investigator for the Project.
Previous Project and Pilot PIs include Kathy Sivils, Ph.D., Darise Farris, Ph.D., and Joel Guthridge, Ph.D..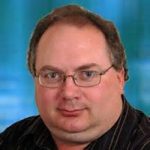 For further information, or to request a collaboration, please contact Mary Flynn at mary-flynn@omrf.org or by telephone at (405) 271-7061.