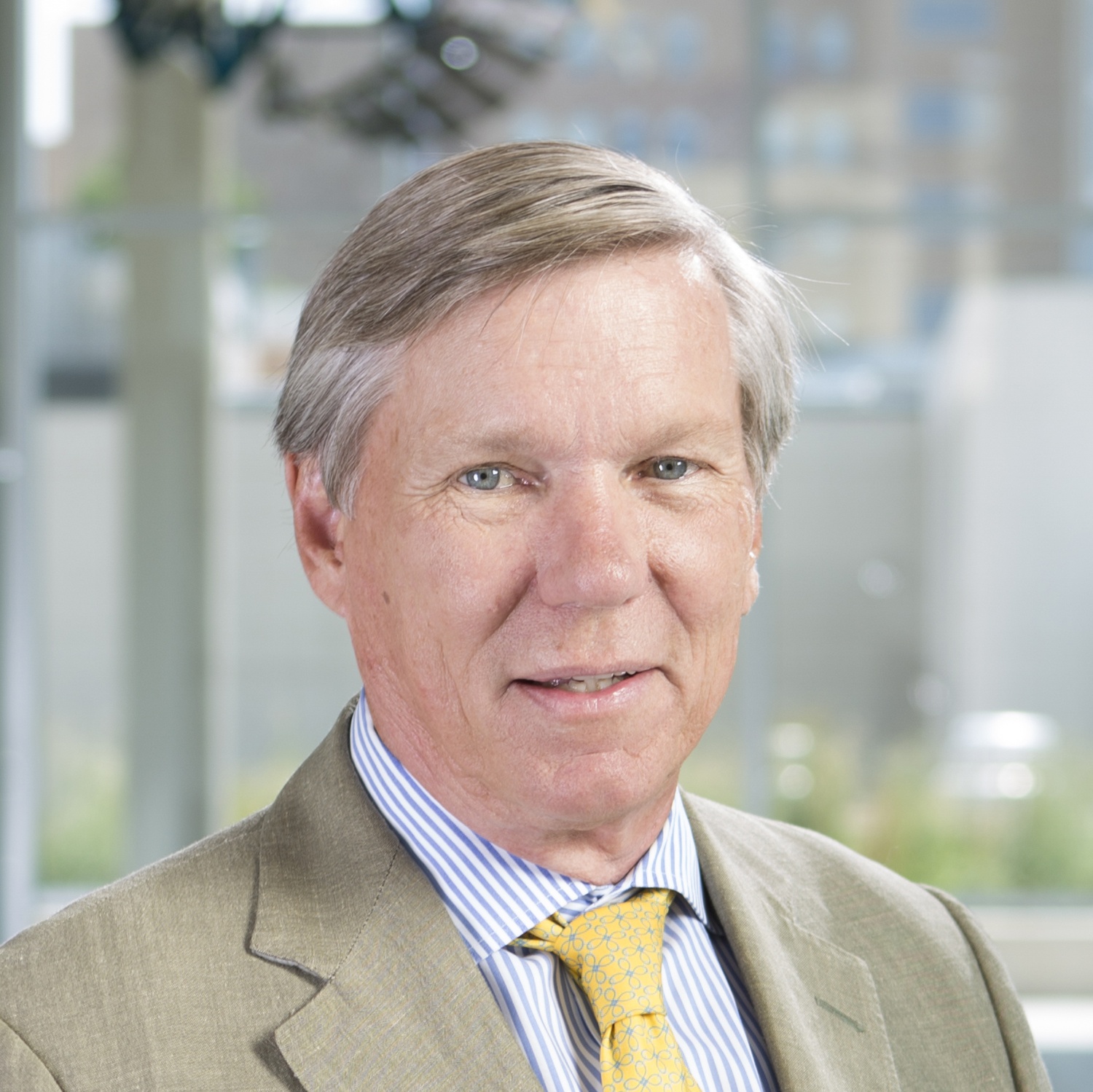 An internationally recognized leader in the studies of the basic mechanisms of human disease, Dr. Stephen Prescott came to OMRF from the University of Utah, where he was a professor of internal medicine and held the H.A. & Edna Benning Presidential Endowed Chair, founded the Eccles Program in Human and Molecular Biology and Genetics, and served as the executive director of the Huntsman Cancer Institute.
At OMRF, Prescott has overseen the largest campus expansion in the foundation's history. The centerpiece of this growth is OMRF's research tower. Completed in 2011, the 186,000-square-foot tower has earned gold-level LEED certification and, crowned by 18 wind turbines, is believed to house the world's largest rooftop wind farm. To date, Prescott has raised more than $100 million to fund OMRF's expansion, which includes not only the new tower but also the addition of more than 30 new principal scientists to OMRF's faculty. Under Prescott's leadership, the National Institutes of Health has designated OMRF as one of only 11 Autoimmunity Centers of Excellence in the U.S. In 2016, he received OKBio's Hall of Fame Leadership Award for his role in the advancement of the biosciences.
A native of Texas, Dr. Prescott received his undergraduate degree at Texas A&M University and his M.D. degree from the Baylor College of Medicine. He has authored more than 250 scientific articles, served as a senior editor of the influential Journal of Biological Chemistry and is on the board of the Journal of Clinical Investigation. He has also served on medical and scientific advisory committees for the National Institutes of Health, the American Heart Association, and the American Cancer Society. He is a founder of LineaGen, a biotechnology company. Among the awards he has received are the Utah Governor's Medal for Science and Technology, the Sol Sherry Prize from the American Heart Association, and the Houssay-Braun-Menendez Medal from the Argentine Association for the Advancement of Science.
---
Contact Information
Phone: (405) 271-7210
E-mail: omrf-president@omrf.org
Mailing Address
Oklahoma Medical Research Foundation
825 N.E. 13th Street
Oklahoma City, OK  73104