Dear Dr. McEver,
I recently took a trip to Yellowstone National Park, and on a tour, the guide said that a species of bacteria used in DNA testing was discovered in a hot spring near Old Faithful. How can a bacteria found in a hot spring play a role in decoding human genes?
Tim Hassen
Norman, Ok
Dr. McEver Prescribes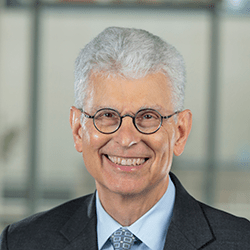 Sometimes, truth is stranger than fiction. In this case, a species of bacteria discovered in Yellowstone proved key to developing a technique that replicates tiny amounts of DNA. That method is polymerase chain reaction, now a household phrase thanks to Covid-19 and PCR testing.
In 1966, Indiana University microbiologist Dr. Tom Brock was studying microorganisms found in the national park's hot springs. He was particularly interested in what, if anything, could survive at temperatures lethal to humans. His team discovered the bacteria Thermus aquaticus, which thrived in waters above 150°F. They later found the bacteria's enzymes, the proteins that carry out chemical reactions inside a cell, kept working in even higher temperatures.
Nearly 20 years later, biochemist Dr. Kary Mullis developed the PCR method. The technique, which earned the researcher a Nobel Prize, allows scientists to rapidly copy a tiny DNA sample millions of times to identify the slightest traces of genetic material. Today, researchers use it in everything from DNA sequencing and analysis to testing for the presence of infectious agents.
PCR requires putting samples through cycles of extreme heating and cooling. While most enzymes that could be used to replicate samples break down under high temperatures, an enzyme from the Yellowstone bacteria did not. It became the go-to for PCR testing.
Brock's work at Yellowstone was what we call "basic research." Like many OMRF scientists, Brock didn't know precisely where his study would take him. But this single discovery from a hot spring in Wyoming changed the world. It's a perfect example of how science builds on itself, sometimes over decades, to move research forward.
Do you have a question for Dr. McEver? Email findings@omrf.org to be included in a future issue of Findings!
—
Read more from this Winter/Spring 2022 issue of Findings
Family Matters
Lessons in Philanthropy
Go East, Young Man
Hitting the Target
Life Changer
Voices: Nancy Yoch
Strange Things