In August 2023, OMRF launched a 77-county campaign to celebrate the foundation's 77th anniversary. Through August 2024, OMRF leadership, staff and scientists are crisscrossing the state, touching each of Oklahoma's counties and hosting events to reconnect with the communities that built OMRF.
The campaign returns the foundation to its roots. In 1946, a group of Oklahomans recognized that it wasn't enough for physicians to work each day to treat illnesses like heart disease and cancer. To make real headway against disease, medicine had to do more. Our founders set their dream to paper, and a 77-county fundraising effort followed. Oklahomans responded mightily, with more than 7,500 households giving over $2 million in gifts and pledges.
OMRF was born from the generosity of the entire state. That means we're not simply the Oklahoma Medical Research Foundation. We are Oklahoma's medical research foundation.
State Campaign Co-Chairs
First Lady Kim Henry and Governor Brad Henry
First Lady Cathy Keating and Governor Frank Keating
Host City
Date
District Chairs
OKC Kickoff
8/28/23
Michael Cawley, Len Cason
Woodward
9/14/23
Sarah Yauk, Bruce Benbrook
Duncan
9/26/23
Barbara Braught
Ardmore
9/26/23
Noble Research Institute, Steve Rhines
Chickasha
10/12/23
Dr. Bruce Storms
Stillwater
11/2/23
Burns Hargis, Dr. Brett Jameson
Weatherford
11/7/23
Carol & Harold Wright, Dr. Diana Lovell
Guymon
11/9/23
Dr. Martin D. Bautista
Miami
1/18/24
Rep. Steve Bashore & Kristi Bashore,
Dr. Doug Cox & Susan Cox
Alva
1/30/24
Jodie Bradford-Stevison, Todd Holder
Kingfisher
2/1/24
Paul Schulte
Muskogee
2/8/24
John Griffin, Dr. John Saxon
Bartlesville
2/15/24
Rep. John Kane & Barbara Kane,
Rep. Clay Staires & Lisa Staires,
Rep. Judd Strom
Lawton
2/22/24
Mark Brace
Tulsa
3/7/2024
Hardesty Family Foundation
Ponca City
3/28/24
Jack McCarty
Enid
4/2/24
Virginia Groendyke, Dr. Barry Pollard
Altus
4/4/24
Ken Fergeson
Shawnee
4/11/24
Dr. Kathy Laster, Casey Bell
Idabel
4/25/24
Cindy & Ed Fulmer
Norman
4/30/24
Kim Henry, Becky Switzer
Hobart
5/2/24
Tommy Talley
McAlester
5/7/24
The Hon. Steven Taylor
Ada
6/27/24
Chickasaw Nation, Gov. Bill Anoatubby
Durant
7/18/24
Choctaw Nation, Todd Hallmark
OKC Wrap Up
8/27/24
Michael Cawley, Len Cason
Mission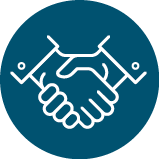 Thank
Acknowledge the donors,
advocates and communities
that built OMRF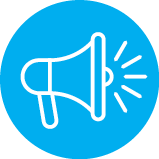 Promote
Increase awareness and
name recognition of the
foundation statewide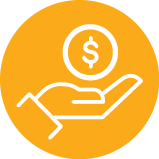 Support
Energize and expand OMRF's
donor base to increase
support for research
The Road Ahead
Year One
Increase statewide
awareness
Year Two
Thank, promote and grow
support
Year Three
Continue the momentum
statewide