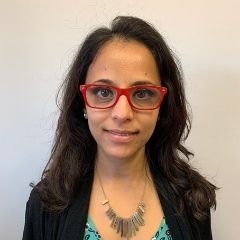 The Oklahoma Medical Research Foundation has named Hemangi Shah, Ph.D., to the staff of its Office of Technology Ventures.
At OMRF, Shah will serve as a technology development specialist, managing collaborations between foundation scientists and industry partners, OMRF's patent applications, and the foundation's portfolio of U.S. and international patents.
Most recently, Shah was a staff scientist and project manager at the University of Oklahoma Health Sciences Center. She previously served as a post-doctoral researcher at OMRF and at Oklahoma City's Accele Biopharma, Inc.
She holds a bachelor's degree in medicine and surgery from the Grant Medical College in Mumbai, India, and a doctorate in microbiology and immunology from OUHSC.
"Dr. Shah will use her skills to assess OMRF technologies in the labs for opportunities to patent intellectual property and license those technologies to industry for medical use," said OMRF Director of Technology Ventures Andrew Westmuckett, Ph.D. "She will be an incredible addition to our team, and we are thrilled to welcome her back to OMRF."