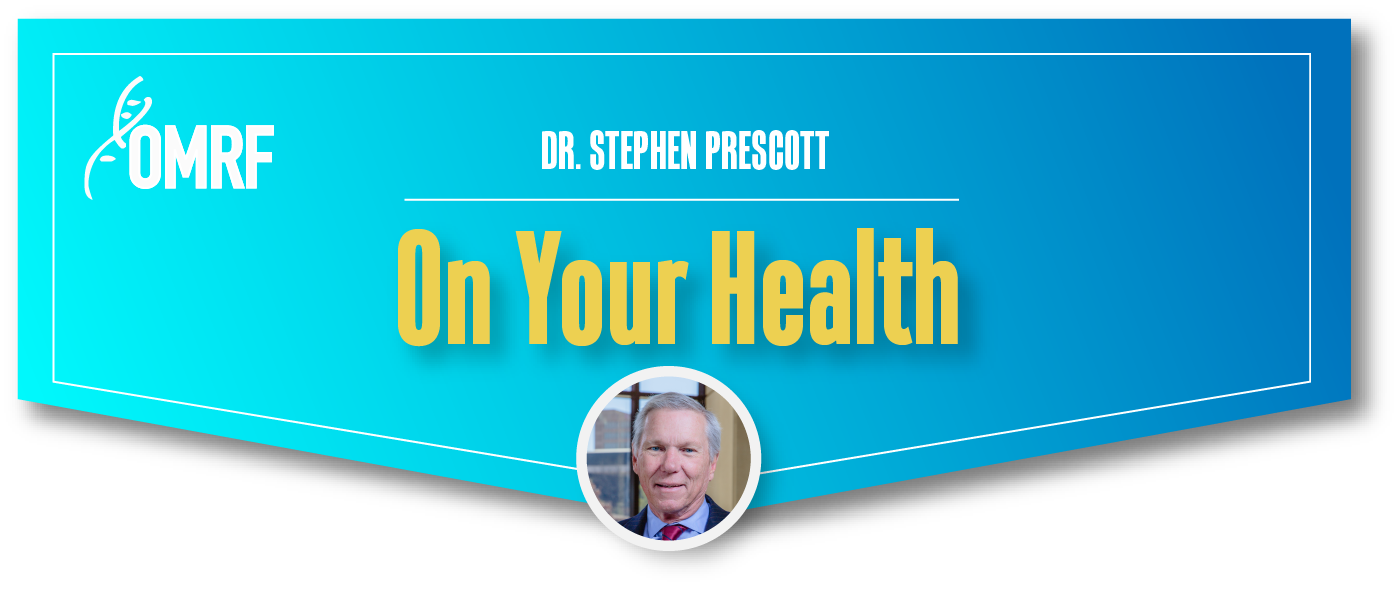 It was just going to be a short break.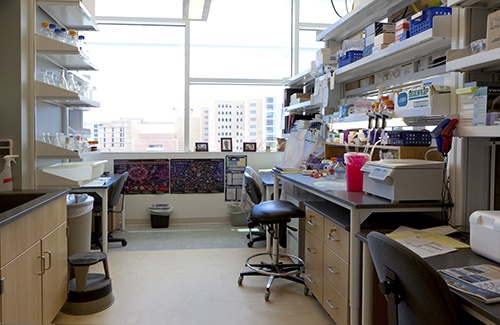 In March, employers across the country, including our very own Oklahoma Medical Research Foundation, sent the bulk of workforces home. We all figured we'd get the pandemic under control, and in no time we'd return to the 9-to-5-at-the-office lives many of us knew so well.
Covid-19, though, mapped a different course for us.
Seven months later, countless businesses continue to operate in a sort of purgatory few anticipated. Some have gone fully virtual, with staffs working entirely from home. Others have flipped that script, bringing back entire staffs in the face of a pandemic that has destroyed the keystones of office life: in-person meetings, business lunches, open doors, and even the ability to view the bottom half of coworkers' faces.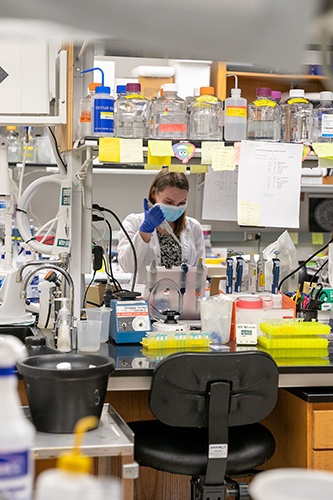 At OMRF, we initially emptied our campus of all but absolutely essential onsite staff. Over time, a significant portion of our workforce has returned; after all, you can't run experiments or administer an infusion treatment to a patient from your home office. However, substantial numbers of our administrative employees continue to work remotely. Others, both on the scientific and administrative sides, now live a blended work life, splitting time between OMRF and working from home. Read more: How does a scientist work from home? >>
We are not alone in this sort of schizophrenic employment existence. Especially among workplaces that cannot exist virtually in perpetuity, employers are navigating a path that combines onsite presence with remote work. And it's a course that requires constant correction, with schedules that ebb and flow in the face of infected employees, exposures to sick friends and family members, school closings, and assorted other viral knuckleballs to which we've all (sort of) grown accustomed.
In an effort to restore some semblance of normalcy and predictability, a growing number of employers have recently waved the white flag on any type of return to work in the near term.
Google led the way, announcing that onsite staff wouldn't be back until July 2021. Other corporate titans soon followed, with Microsoft, Target, Ford and The New York Times delaying the return of onsite office workers until next summer.
With viral numbers surging, and expected only to get worse with the onset of cold weather, this makes sense. Indeed, most American workers seem content not to hurry things. In a recent study by Wakefield Research commissioned by Envoy, 73% said they feared that being in the workplace could pose a threat to their health and safety.
The pandemic has even led some employers to rethink their models altogether. In May, Facebook became one of the first to say that many employees could continue to work remotely on a permanent basis, even post-pandemic. Twitter and a number of other leading tech companies have since made similar announcements.
For most employers, though, going entirely virtual, even if only for a portion of the workforce, seems a bridge too far. Still, there's no question that the pandemic will reshape all of our work lives.
Hybrid models will no doubt become much more commonplace, with employees splitting time between home and office. Online meeting technology has likewise gone from zero to 60 in the space of this year, and it appears that platforms like Zoom will continue to take a big bite out of face-to-face meetings, conferences and business travel, even when the threat of Covid-19 no longer looms.
However, that day is not yet around the corner. As Carl Zimmer detailed in a thoughtful New York Times piece earlier this week, even with FDA approval, vaccines likely won't prove a panacea. The process of rolling them out and bringing our country to some level of herd immunity will likely be bumpy and require time and patience, neither of which are in ample supply when it comes to the American public and our tolerance for continued restrictions.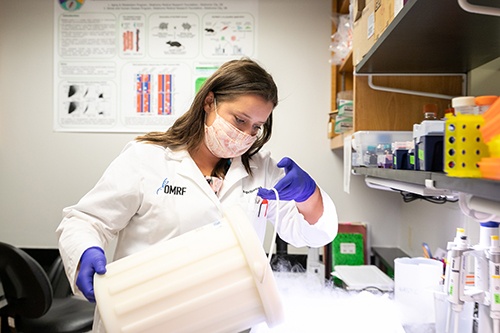 In the meantime, like most employers, OMRF will try to make lemonade. For us, that includes implementing a weekly viral testing program (more about that in a future column) to help ensure those staff members who come onsite are safe.
Of course, as the White House has demonstrated, testing alone isn't enough. So, we will also continue to adhere to the sorts of masked, physically distanced, uber-hygienic and technology-reliant protocols that have come to embody today's workplace.
Change is never easy. Nor predictable. Sometimes, it's enough to make you long for the days of lunch pails and time clocks.
—
Get Dr. Prescott's column delivered to your inbox each Sunday — sign up here.