Aging & Metabolism Research Program
What We Do
Metabolism produces the building blocks and energy necessary for life through an elegant series of dynamically regulated biochemical transformations. Defects in metabolism arise as we age. Scientists in the Aging and Metabolism Research Program have a common interest in the metabolic basis of age-related disease and in extending the health of our aging population.
Our investigators study a variety of age-related diseases integrated across multiple organ systems, including heart failure, diabetic cardiomyopathy, macular degeneration, osteoarthritis, sarcopenia, and neurodegenerative disorders. Common among these afflictions are alterations in cellular metabolism and energy production. Mitochondria are intracellular organelles that play an essential role in metabolism and in the response of cells to physiologic and pathophysiologic stress. The laboratories that comprise our Program investigate distinct aspects of mitochondrial and cellular metabolism, identifying alterations that occur with age that are exacerbated by obesity and diabetes. Associated defects in energy homeostasis, cellular and mitochondrial quality control, production and removal of toxic free radical species, and the inflammatory response are explored to define underlying causes of diseases that primarily afflict the elderly. Together, these multidisciplinary approaches create a synergistic, collaborative, and creative environment that fosters discovery and training.
Our Scientists
Holly Van Remmen, Ph.D.
Member and Program Chair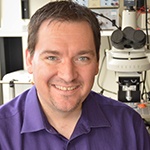 Beckstead, Mike, Ph.D.
Associate Member
Timothy M. Griffin, Ph.D.
Associate Member
Kenneth M. Humphries, Ph.D.
Associate Member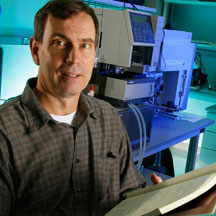 Michael T. Kinter, Ph.D.
Associate Member
Scott M. Plafker, Ph.D., R.Ph.
Associate Member
Our Publications
2017
*Barboza E, Hudson J, Chang WP, Kovats S, Towner RA, Silasi-Mansat R, Lupu F, Kent C, Griffin TM. Pro-fibrotic infrapatellar fat pad remodeling without M1-macrophage polarization precedes knee osteoarthritis in diet-induced obese mice. Arthritis Rheumatol. 2017 Jun;69(6):1221-1232. PMCID: PMC5449220
Bastian A, Matsuzaki S, Humphries KM, Pharaoh GA, Doshi A, Zaware N, Gangjee A, Ihnat MA. AG311, a small molecule inhibitor of complex I and hypoxia-induced HIF-1α stabilization. Cancer Lett. 2017 Mar 1;388:149-157. PMCID: PMC5318233
Bhaskaran S, Unnikrishnan A, Ranjit R, Qaisar R, Pharaoh G, Matyi S, Kinter M, Deepa SS. A fish oil diet induces mitochondrial uncoupling and mitochondrial unfolded protein response in epididymal white adipose tissue of mice. Free Radic Biol Med. 2017 Apr 26;108:704-14.  Epub ahead of print.  PMID: 28455142
Chen M, Nowak DG, Narula N, Robinson B, Watrud K, Ambrico A, Herzka TM, Zeeman ME, Minderer M, Zheng W, Ebbesen SH, Plafker KS, Stahlhut C, Wang VM, Wills L, Nasar A, Castillo-Martin M, Cordon-Cardo C, Wilkinson JE, Powers S, Sordella R, Altorki NK, Mittal V, Stiles BM, Plafker SM, Trotman LC. The nuclear transport receptor Importin-11 is a tumor suppressor that maintains PTEN protein. J Cell Biol. 2017 Mar 6;216(3):641-56. Epub 2017 Feb 13. PMCID: PMC5350510
Deepa SS, Bhaskaran S, Espinoza S, Brooks SV, McArdle A, Jackson MJ, Van Remmen H, Richardson A. A new mouse model of frailty: the Cu/Zn superoxide dismutase knockout mouse. Geroscience. 2017 Apr;39(2):187-198.  PMCID: PMC5411367
Hill S, Deepa SS, Sataranatarajan K, Premkumar P, Pulliam D, Liu Y, Soto VY, Fischer KE, Van Remmen H. Sco2 deficient mice develop increased adiposity and insulin resistance. Mol Cell Endocrinol. 2017 Apr 18. pii: S0303-7207(17)30190-9. Epub ahead of print.  PMID: 28428045
Kalaitzoglou E, Griffin TM, Humphrey MB. Innate Immune Responses and Osteoarthritis. Curr Rheumatol Rep. 2017 Aug;19(8):45. Review.  PMID: 28718060
Sandoval IT, Delacruz RG, Miller BN, Hill S, Olson KA, Gabriel AE, Boyd K, Satterfield C, Remmen HV, Rutter J, Jones DA. A metabolic switch controls intestinal differentiation downstream of Adenomatous polyposis coli (APC). Elife. 2017 Apr 11;6. pii: e22706.  PMCID: PMC5388534
Vadvalkar SS, Matsuzaki S, Eyster CA, Giorgione JR, Bockus LB, Kinter CS, Kinter M, Humphries KM. Decreased Mitochondrial Pyruvate Transport Activity in the Diabetic Heart: role of mitrochondrial pyruvate carrier 2  (MPC2) acetylation. J Biol Chem. 2017 Mar 17;292(11):4423-33.  PMCID: PMC537776
Walsh ME, Van Remmen H. Emerging roles for histone deacetylases in age-related muscle atrophy. Nutr Healthy Aging. 2016 Oct 27;4(1):17-30.  Review.   PMCID: PMC5166515
Zahra A, Fath MA, Opat E, Mapuskar KA, Bhatia SK, Ma DC, Iii SNR, Snyders TP, Chenard CA, Eichenberger-Gilmore JM, Bodeker KL, Ahmann L, Smith BJ, Vollstedt SA, Brown HA, Hejleh TA, Clamon GH, Berg DJ, Szweda LI, Spitz DR, Buatti JM, Allen BG. Consuming a Ketogenic Diet while Receiving Radiation and Chemotherapy for Locally Advanced Lung Cancer and Pancreatic Cancer: The University of Iowa Experience of Two Phase 1 Clinical Trials. Radiat Res. 2017 Jun;187(6):743-54.  PMID: 28437190
Zhang N, Valentine JM, Zhou Y, Li ME, Zhang Y, Bhattacharya A, Walsh ME, Fischer KE, Austad SN, Osmulski P, Gaczynska M, Shoelson SE, Van Remmen H, Chen HI, Chen Y, Liang H, Musi N. Sustained NFκB inhibition improves insulin sensitivity but is detrimental to muscle health. Aging Cell. 2017 May 29. [Epub ahead of print] PubMed PMID: 28556540
* Indicates publications by more than one department or program.
Contact Us
Aging and Metabolism Research Program
Oklahoma Medical Research Foundation
825 NE 13th Street, MS 21
Oklahoma City, OK 73104
Phone: (405) 271-7570
Fax: (405) 271-1437
Email: Jeannie-Evans@omrf.org