By Adam Cohen | Illustrations by Jim Starr
When Dr. Andrew Weyrich became president of OMRF, his wife, Amy, gave him a gift. The map of Oklahoma was printed on canvas and stretched across an internal frame that was slightly taller than a second outer frame that held the map. The effect was to bring the map forward, inviting interaction between Weyrich, a brand-new Oklahoman, and the state he'd now call home.
If there was any doubt about the purpose of the map, Amy dispelled it with a second present: a box of blue push pins.
As soon as he began at OMRF in January of 2022, Weyrich started traveling around Oklahoma, speaking to a variety of audiences and visiting with donors, legislators and Board members. Following each of these sojourns, he'd return to his office and insert a pin into the map, marking a community about which he could now say, "Been there."
In the ensuing months, navy orbs began to sprout up on the once-flat surface of the map. At first, they clustered around Oklahoma City. But over time, their ranks grew, spreading across the state to Woodward, Enid, Tulsa, McAlester, Ada, Durant, Ardmore and Duncan.
It was around this time that Weyrich began discussing the foundation's 75th anniversary with Penny Voss, OMRF's vice president of philanthropy and community relations. The milestone had come the previous year. OMRF leadership had mapped out activities to commemorate the foundation's birth in 1946, but the Covid-19 pandemic had short-circuited that plan.
Weyrich did some quick math. In 2023, OMRF would be 77 years old. And his newfound familiarity with Oklahoma geography had taught him that the state had a total of 77 counties. The symmetry was just too perfect to ignore.
"If we couldn't really do what we wanted to mark our 75th anniversary," he wondered aloud to Voss, "why not celebrate across the state in our 77th year by visiting all 77 counties?"
And with that, OMRF's 77 for 77 campaign was born.
•••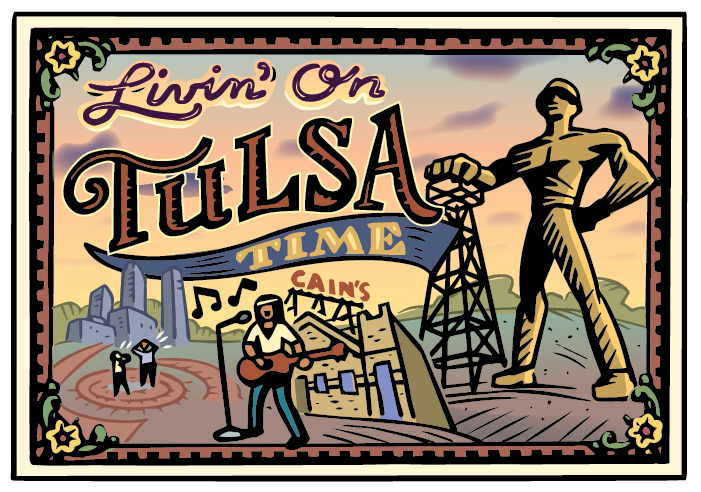 The initiative will launch at OMRF on the 77th anniversary of the foundation's birth, Aug. 28, 2023. In the ensuing year, OMRF leadership, staff and scientists will crisscross the state, touching each of Oklahoma's counties and hosting events to reconnect with the communities that built the foundation.
Voss, who is serving as internal co-leader of 77 for 77 with OMRF Vice President for Government Relations & Advocacy Lisa Day, says the effort hearkens back to the founding of OMRF, when a statewide initiative introduced the idea of a medical research institute to Oklahomans. "We went back and studied that first campaign," she says. "There was no medical research institute in this state. It was an all-volunteer effort, and the idea was to educate and engage people."
The initial campaign launched with "Research Week," proclaimed by Gov. Roy J. Turner. During the first week in May of 1947, 12 leading scientists from around the country gave presentations in 28 communities throughout the state. To round out the effort, Oklahoma medical professionals spoke to audiences in a dozen additional cities.
The awareness effort laid the groundwork for a fundraising campaign, which Gov. Turner led. Following the state's then-congressional lines, he split the campaign into eight districts. Those were subdivided into 25 smaller districts, with local captains appointed to lead each.
The widespread effort yielded tremendous dividends, with 7,500 Oklahomans pledging and giving more than $2 million. By 1949, with the bold promise "That more may live longer," construction of the foundation's first building had begun.
For Weyrich, revisiting this origin story is key. "As far as we know, we're the only independent research institute that formed as the result of a statewide campaign." Still, he says, even in Oklahoma, "Some people don't know our genesis, our history." With the new 77 for 77 campaign, Weyrich aims to change that.
"The first and most important message I want to share is that we're here 77 years later because of the people who believed in our mission and that Oklahoma could do something special," says Weyrich. "It's a privilege for us to be here. I want to get out into the communities that made this happen so that they understand the extraordinary discoveries they've made possible." And, just as importantly, he says, "We want to say thank you."
•••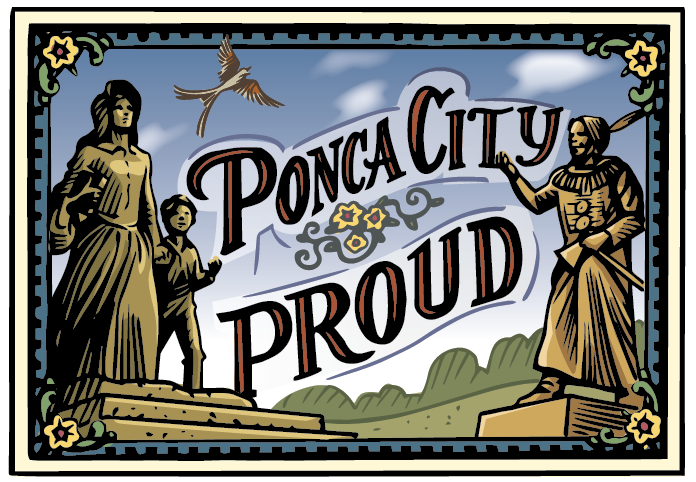 Weyrich and the OMRF team will take to the road in 2023 and 2024 to share those messages as part of the 77 for 77 campaign. Following the blueprint of the founding campaign in 1947, they've divided the state into 25 districts. Each of those districts will have local chairs, who will host events to which they'll invite all OMRF donors in that district, along with local legislators, educators and other community stakeholders.
In addition to presentations by Weyrich, the events will also feature OMRF researchers. "There will be a scientific component," says Voss. "We think it's important to share some of the exciting developments in our labs and clinics."
Day is particularly focused on the outreach component of the events. "It's a wonderful opportunity for people to meet a scientist," she says. Specifically, she hopes they'll open the eyes of younger Oklahomans, who could then connect with OMRF through science education initiatives like the Sir Alexander Fleming Scholars Program or the Langston Biomedical Research Scholars Program. "If we reach even a handful of students, that could be life-changing for them."
The campaign will be led by former Oklahoma First Ladies and current members of OMRF's National Advisory Council Kim Henry and Cathy Keating, as well as their husbands, former Governors Brad Henry and Frank Keating. Cathy Keating agreed to co-chair 77 for 77 because she sees the initiative as "a call to action."
That action, she says, is to get more Oklahomans involved with OMRF. "That could be through philanthropic support of OMRF, signing up for weekly emails that answer health questions, or through participating in research or clinical trials." The foundation's work, she says, "touches every community in the state. Let's let Oklahomans know about those tremendous medical successes and the many opportunities for them to get involved with OMRF."
For Kim Henry, a former teacher who served on OMRF's Board for 19 years, the campaign also offers a chance to bring science education into Oklahoma's elementary and junior high school classrooms. Working in conjunction with OMRF scientists and staff, she envisions an accompanying project: creating an "experiment in a box" to distribute to teachers and students in every corner of the state.
With a hands-on research experience, complete with lesson plans, a scientific liaison at OMRF and, potentially, classroom stipends for teachers, she sees a two-fold benefit. "We can help our struggling schools that need the resources and potentially spur a desire for science in students who didn't know they had it."
Putnam City Schools, a longtime partner of OMRF, and Marlow Public Schools have agreed to serve as a sort of Petri dish for the project. "We'll probably start out small with a lesson plan and an experiment a whole class can do as a sort of test run," Henry says. As with most experiments, this one will likely require mid-course adjustments. Even then, its success will be far from guaranteed.
Still, says Henry, if the project finds the right formula, it could open new avenues of learning for untold numbers of Oklahoma students. "And then it would be OMRF giving back to the community through education."
•••
Mike Cawley grew up in Hooker, Oklahoma, a town of about 2,000 in the state's panhandle. He recalls first learning about OMRF in his early teens, when a star football player from Hooker High was selected to participate in the foundation's Fleming Scholar Program. "I kind of got excited about OMRF at a young age," he says.
That excitement continued when he became president of Ardmore's Samuel Roberts Noble Foundation, a key philanthropic partner of OMRF. He joined OMRF's Board in 1992, and he's remained a passionate advocate and supporter ever since.
Cawley has signed on as co-chair of the Oklahoma County district of 77 for 77, which means he'll host the kickoff event at OMRF in August. Understandably, he's eager to get the campaign underway.
"We have a new president in Dr. Weyrich, so it's an opportunity to introduce him," says Cawley. Just as importantly, he says, it's a chance to reintroduce the foundation to audiences around the state. "People may think OMRF is an Oklahoma City thing, but it's not."
Drugs born at OMRF are administered at hospitals and clinics throughout the state. OMRF's multiple sclerosis and rheumatology clinics treat patients from all corners of Oklahoma. That vision of an institution with a broad reach, says Cawley, was what fueled OMRF's founding campaign. "Our support was statewide from the start."
Since then, the foundation has consistently benefitted from the generosity of givers in small, rural communities as well as those in larger, more urban centers. "That tells you a lot about the character of the organization." Oklahomans across the state understand the value proposition. When you give to OMRF, Cawley says, "You never know what kind of seed you're going to plant."
Weyrich, for one, hopes that 77 for 77 will plant many new seeds for the foundation. Ultimately, he'll measure the campaign's success by metrics like new donors and increases in fundraising totals – figures that will one day translate to more discoveries in OMRF's labs, more life-changing advances for patients.
These kinds of outcomes, he knows, can take years to play out. So, in the meantime, he'll focus on another goal.
He points to the map of Oklahoma he received from his wife and smiles. "By this time next year," he says, "the plan is to have 77 little blue push pins in it."
—
Read more from the Summer/Fall 2023 issue of Findings
Oklahoma's Treasure
Voices: Jim and Norma Freeman
Ask Dr. James: Preventing Alzheimer's Disease
Matters of the Heart
Unfinished Business
The Aerialist
A New Beginning
End of an Era