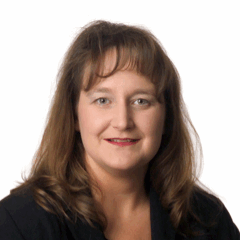 Judith James, M.D., Ph.D./A. Darise Farris, Ph.D.
Characterization of Protective Humoral Anthrax Immunity
We are working to develop directed immunotherapeutics and an improved vaccine against the causative agent of anthrax, Bacillus anthracis, to help eliminate this organism as a potential bioweapon, as well as to provide improve therapeutic and preventive options for cutaneous anthrax. To accomplish these goals, we are identifying and characterizing common humoral epitopes of the anthrax toxin proteins that are specifically bound by antibodies. The toxin is composed of three proteins: protective antigen (PA), edema factor (EF), and lethal factor (LF). These proteins combine in two different ways to create the toxin. Subunits PA plus EF combine to form a complex referred to as edema toxin (ET). A second combination of subunits, PA plus LF combine to form a complex called lethal toxin (LT). The development of antibodies that can inhibit the activity of the toxin is the goal of vaccination; unfortunately, not all antibodies have this property. Although most people receiving the current US-based vaccine (AVA) make some level of antibodies against the toxin component PA, less than half have antibodies in their sera that are able to significantly neutralize Lethal Toxin (LT). We have now identified key epitopes of PA and lethal factor (LF) that are able to protect mice from LT (Crowe et al, Vaccine, 2011; Crowe et al, J Inf Dis, 2010). Additional work has demonstrated the common humoral epitopes of lethal factor and edema factor in mouse immunization models (Nguyen, Teryzan, et al. Infect Imm 2009; Nguyen, Crowe et al. Infect Immunity 2009). Shared and unique epitopes have been found targeting lethal factor in vaccinated military personnel and in immunized animals.
Of the initial 1,000 health military personnel with AVA vaccinations screened, nearly half mount antibody responses which do not afford in vitro toxin protection.
We will build on the advances to understand why so many individuals have inadequate responses to current vaccine (AVA). Human epitope mapping of EF are underway in AVA vaccinated individuals. In addition, passive transfer of sera from military personnel with nearly equivalent amounts of serum anti-PA responses, but dramatically different neutralizing capacities, are being performed to assess in vivo protection from spore challenge, as well as to map humoral epitopes which correlate with protection. Ongoing studies are also generating and characterizing fully human neutralizing antibodies that may serve as directed immunotherapeutics or as rapid diagnostics. Additional colloaborative work focuses on understanding similarities and differences in epitope profiles of UK vaccinated individuals compared to AVA vaccinated, understanding humoral epitope profiles of cutaneous anthrax survivors and identifying whether individuals who make inadequate AVA responses are more likely to generate poor responses to other common vaccines. Through better understanding human and vaccinated animal responses to common anthrax toxin proteins, we hope to accomplish our long-term goals to improve diagnostics and generate directed therapeutics.

Crowe SR, Garman L, Engler RJ, Farris AD, Ballard JD, Harley JB, James JA. Anthrax vaccination induced anti-lethal factor IgG: fine specificity and neutralizing capacity. Vaccine 29:3670-3678, 2011. [Abstract]
Crowe SR, Ash LL, Engler RJ, Ballard JD, Harley JB, Farris AD, James JA. Select human anthrax protective antigen epitope-specific antibodies provide protection from lethal toxin challenge. J Infect Dis 202:251-260, 2010. [Abstract]
Nguyen ML, Terzyan S, Ballard JD, James JA, Farris AD. The major neutralizing antibody responses to recombinant anthrax lethal and edema factors are directed to non-cross-reactive epitopes. Infect Immun 77:4714-4723, 2009. [Abstract]
Nguyen ML, Crowe SR, Kurella S, Teryzan S, Cao B, Ballard JD, James JA, Farris AD. Sequential B-cell epitopes of Bacillus anthracis lethal factor bind lethal toxin-neutralizing antibodies. Infect Immun 77:162-169, 2009. [Abstract]
Eric K. Dumas, Philip M. Cox, Charles O'Conner Fullenwider, Melissa Nguyen, Michael Centola, Mark Barton Frank, Igor Dozmorov, Judith A. James and A. Darise Farris.  Anthrax Lethal Toxin-Induced Gene Expression Changes in Mouse Lung. Toxins 2011, 3(9), 1111-1130; [Abstract]