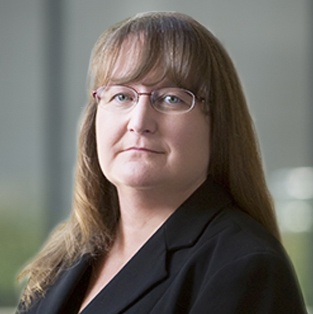 As OMRF's Vice President of Clinical Affairs, James oversees all clinical activities at the foundation, which treats and conducts clinical research involving thousands of patients suffering from lupus, rheumatoid arthritis, multiple sclerosis and other autoimmune diseases. A board-certified rheumatologist and internationally acclaimed researcher, she is best known for her work in the prediction and prevention of the autoimmune disease lupus. Her research has resulted in OMRF being named a National Institutes of Health Autoimmunity Center of Excellence, one of only 10 nationwide. She chairs OMRF's Arthritis and Clinical Immunology Research Program and holds the Lou C. Kerr Endowed Chair in Biomedical Research. To read more about her research, go here.
James has published more than 280 articles in peer-reviewed scientific journals, including the New England Journal of Medicine, Nature Medicine, Journal of Experimental Medicine, Annals of Rheumatic Disease and Arthritis and Rheumatology. Her achievements have been recognized with numerous awards, including the Presidential Early Career Award for Scientists and Engineers and the Edmund L. Dubois Memorial Lectureship from the Rheumatology Research Foundation. She chairs the Board of Scientific Counselors of the National Institute of Arthritis and Musculoskeletal and Skin Diseases.
A native of Pond Creek, Okla., James earned her B.S. from Oklahoma Baptist University and her M.D. and Ph.D. degrees from the University of Oklahoma Health Sciences Center. She first came to OMRF as a Sir Alexander Fleming Scholar in the summer of 1988, and she joined the foundation's scientific staff in 1994.
---
Contact Information
Phone: (405) 271-4987
E-mail: Judith-James@omrf.org
Mailing Address
Oklahoma Medical Research Foundation
825 N.E. 13th Street
Oklahoma City, OK  73104