Technology Ventures
Featured Technologies for Collaboration
Treatment of Diabetic and Premature Retinopathy
Dr. Griffin has discovered that neovessels and not their healthy counterparts, are uniquely susceptible to YK-4-279-induced regression through the inhibition of ETS transcription factors. YK-4-279 offers an effective treatment of Diabetic and Premature Retinopathy.
---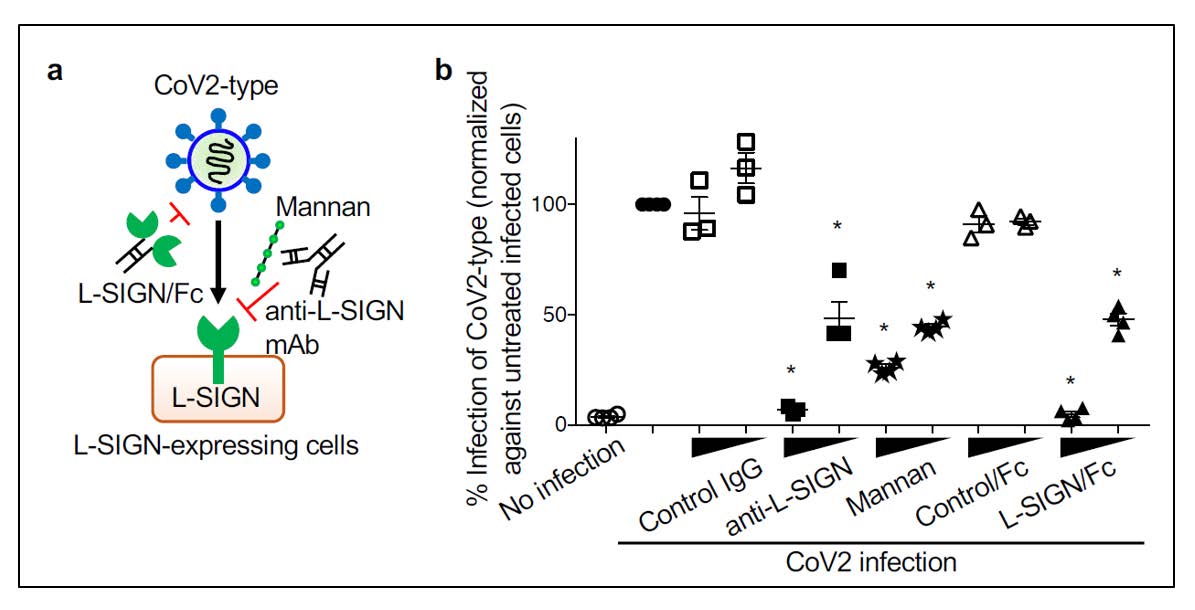 Compositions and Methods for Preventing Interaction Between SARS-CoV-2 and L-SIGN
Dr. Xia has discovered that L-SIGN interacts with mannose on the SARS-CoV-2 spike protein to mediate viral entry into human liver sinusoid endothelial cells (LSECs) and lymph node lymphatic endothelial cells. Importantly, he found that interactions between SARS-CoV-2 and L-SIGN could be blocked by anti-L-SIGN antibody, by mannan, or by recombinant L-SIGN/Fc protein and suggest potential therapeutic options to treat severe COVID-19 infection.
---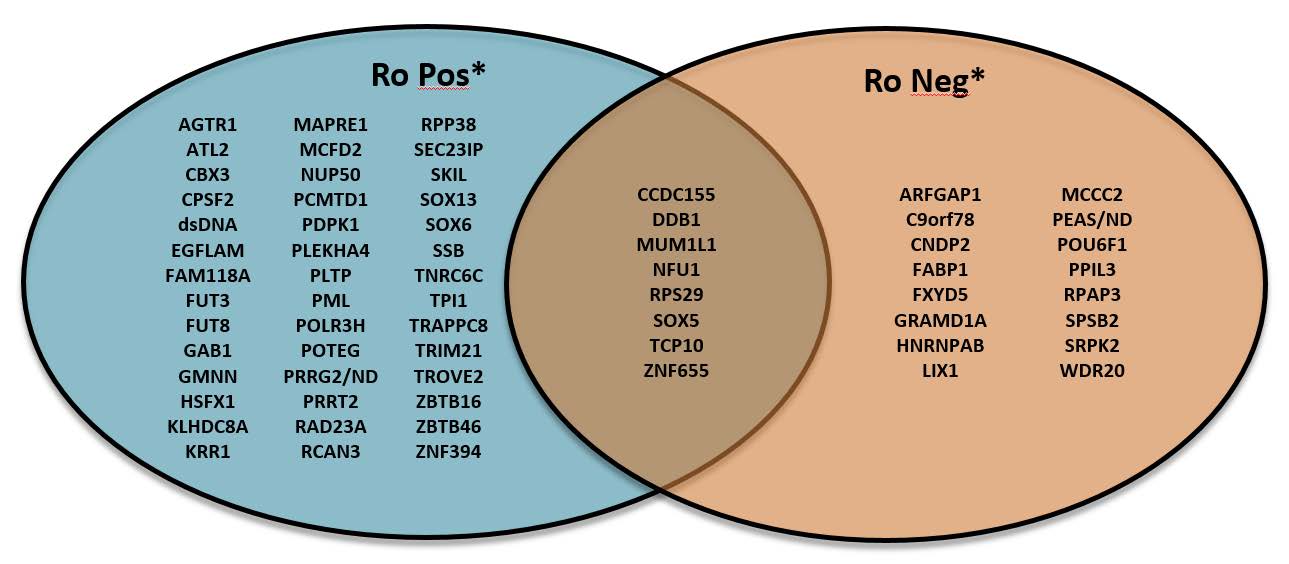 ---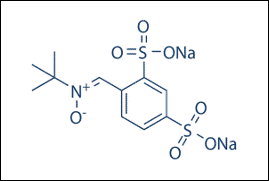 ---

Epigenetic Method of Treating Lupus

OMRF scientists have shown that blocking the DNA binding
proteins at specific SNPs (of specific genomic regions) are
beneficial for treating SLE.
---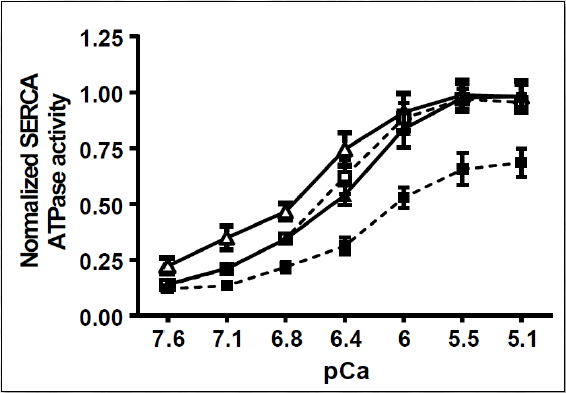 Dr. Van Remmen has discovered that reduced function of the SERCA pump contributes to muscle atrophy and the pharmacological stabilization of SERCA with CD1163 can reverse these effects. SERCA activity is decreased by 27% in gastrocnemius muscle from Sarcopenic Sod1-/- mice compared to wild type mice and treatment with CDN1163 increased gastrocnemius muscle mass in Sod1-/- mice by 23%.
---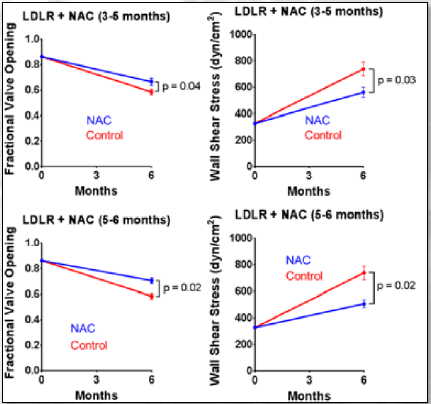 Thiol-Reactive Compounds Attenuate Aortic Stenosis
Dr. Ahamed has shown that platelet-derived TGF-β1 directly contributes to aortic stenosis progression. In atherosclerotic prone mice LDLR mice lacking platelet-derived TGF-β1 were protected from developing aortic stenosis and thiol-reactive compounds such as, N-Acetyl Cysteine (NAC) and galunisertive (LY2157299), significantly attenuated aortic stenosis progression in LDLR mice by blocking platelet-derived TGF-β1 activation.
---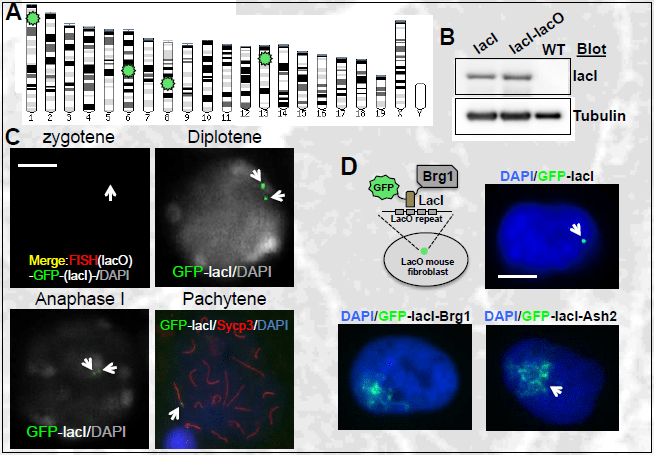 In Vivo Visualization of Chromosome Dynamics
Dr. Pezza has created a chromosome-based visualization system using a lac operator-lac repressor technology for localizing fluorophores to precise genomic locations. This technology can visualize dynamic events in meiosis and somatic tissues, such as rapid chromosome movements, disjunction of meiotic chromosomes, presynaptic homolog association, germ cell lineage, and cell differentiation. This system can also be used to direct proteins or fusion-proteins to specific genomic locations and opens the opportunity to directly study the epigenetic regulation of fundamental cellular processes such as DNA repair and transcription.
---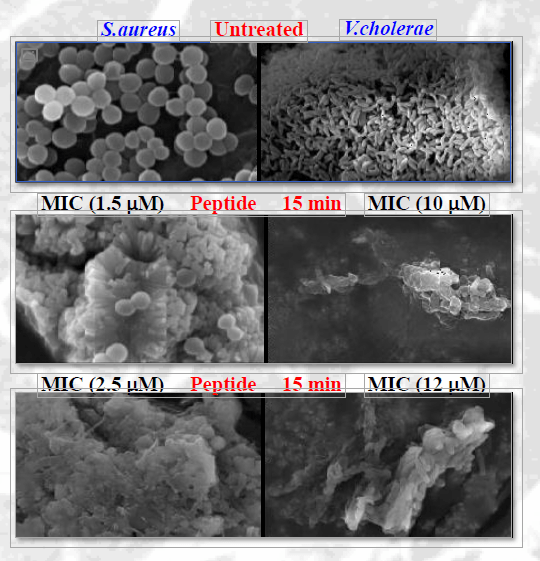 Therapeutic Compositions of Antimicrobial Peptides
Sanil George, Ph.D., and Santhosh Kumar, Ph.D.
The invention is directed to novel natural, amidated and cyclic amidated L-peptides and synthetic D-substituted peptides isolated from the skin secretion of frogs that have potent antibacterial activity towards gram-positive and gram-negative bacteria.
---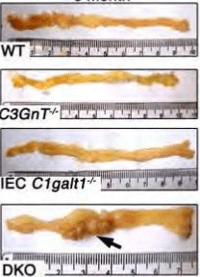 Colorectal Cancer and Colitis Mouse Model
The loss of both Core1 and Core 3-derived O-glycans eventually lead to colorectal cancer. Making this the only spontaneously occurring animal model of colorectal cancer.
---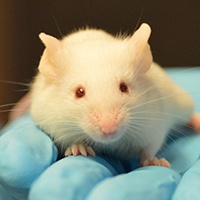 CD73 is used as a marker of lymphocyte differentiation. The variations of CD73 hybridomas that we have either target the enzyme activity or provide anti-tumor activity in murine cancer models.
---