Division of Genomics & Data Sciences
What We Do
Genomics is the study of the complete set of genetic material within an organism. This includes not only the DNA that encodes for proteins that help our cells function properly, but also the non-protein coding DNA and RNA that regulates what, and when, genes get expressed in the life of a cell. DNA sequencing technologies, the "workhorses" of genomics, generate massively complex sets of data that require computer-assisted visualization and analysis. Data science, the study of computational methods and processes, is applied to extract the knowledge we seek from complex genomic data.
Research in the Division of Genomics and Data Sciences focuses on understanding the genetic basis of autoimmune and inflammatory diseases and rare inherited disorders of childhood. Specific interests of our faculty include the role of long non-coding RNA in autoimmunity, understanding the role of disease variants using 3D chromatin topology, epigenetic dysregulation, and application of data and text-mining approaches to define disease-associated gene networks.
OMRF resources supported by Division faculty include the CAP-accredited Clinical Genomics Center and the Quantitative Analysis Core.
Our Scientists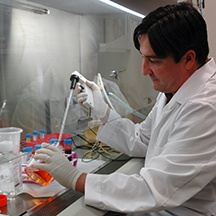 Christopher J. Lessard, Ph.D.
Assistant Member
Astrid Rasmussen, M.D., Ph.D.
Research Associate Member
Indra Adrianto, Ph.D.
Research Assistant Member
Our Publications
2017
Aberle T, Bourn RL, Chen H, Roberts VC, Guthridge JM, Bean K, Robertson JM, Sivils KL, Rasmussen A, Liles M, Merrill JT, Harley JB, Olsen NJ, Karp DR, James JA. Use of SLICC criteria in a large, diverse lupus registry enables SLE classification of a subset of ACR-designated subjects with incomplete lupus. Lupus Sci Med. 2017 Mar 17;4(1):e000176. eCollection 2017.  PMCID: PMC5372139
Aberle T, Bourn RL, Munroe ME, Chen H, Roberts VC, Guthridge JM, Bean K, Robertson JM, Sivils KL, Rasmussen A, Liles M, Merrill JT, Harley JB, Olsen NJ, Karp DR, James JA. Clinical and serological features distinguish patients with incomplete lupus classification from systemic lupus erythematosus patients and controls. Arthritis Care Res (Hoboken). 2017 Jan 24. Epub ahead of print. PMID: 28118528
Arriens C, Wren JD, Munroe ME, Mohan C. Systemic lupus erythematosus biomarkers: the challenging quest. Rheumatology (Oxford). 2017 Apr 1;56(suppl_1):i32-i45.  PMID: 28013203
Buckley DA, Jennings EM, Burke NN, Roche M, McInerney V, Wren JD, Finn DP, McHugh PC. Erratum to: The Development of Translational Biomarkers as a Tool for Improving the Understanding, Diagnosis and Treatment of Chronic Neuropathic Pain. Mol Neurobiol. 2017 Jul 1. [Epub ahead of print]  PMID: 28669124
Carapito R, Gottenberg JE, Kotova I, Untrau M, Michel S, Naegely L, Aouadi I, Kwemou M, Paul N, Pichot A, Locke J, Bowman SJ, Griffiths B, Sivils KL, Sibilia J, Inoko H, Micelli-Richard C, Nocturne G, Ota M, Ng WF, Mariette X, Bahram S. A new MHC-linked susceptibility locus for primary Sjögren's syndrome: MICA. Hum Mol Genet. 2017 Apr 4. Epub ahead of print. PMID: 28379387
Danda D, Sharma R, Truong D, Koelsch KA, Kurien BT, Bagavant H, Deshmukh U, Kaufman CE, Lewis DM, Stone DU, Radfar L, Rasmussen A, Sivils KL, Scofield RH. Anti-La positive, anti-Ro negative subset of primary Sjögren's syndrome: anti-La is a reality but is the disease? Clin Exp Rheumatol. 2017 Feb 20. Epub ahead of print. PMID: 28229827
Gough AT, Fieraru G, Gaffney P, Butler M, Kincaid RJ, Middleton RG. A novel use of QR code stickers after orthopaedic cast application. Ann R Coll Surg Engl. 2017 Jul;99(6):476-478. PMID: 28660817
Li H, Reksten TR, Ice JA, Kelly JA, Adrianto I, Rasmussen A, Wang S, He B, Grundahl KM, Glenn SB, Miceli-Richard C, Bowman S, Lester S, Eriksson P, Eloranta ML, Brun JG, Gøransson LG, Harboe E, Guthridge JM, Kaufman KM, Kvarnström M, Cunninghame Graham DS, Patel K, Adler AJ, Farris AD, Brennan MT, Chodosh J, Gopalakrishnan R, Weisman MH, Venuturupalli S, Wallace DJ, Hefner KS, Houston GD, Huang AJW, Hughes PJ, Lewis DM, Radfar L, Vista ES, Edgar CE, Rohrer MD, Stone DU, Vyse TJ, Harley JB, Gaffney PM, James JA, Turner S, Alevizos I, Anaya JM, Rhodus NL, Segal BM, Montgomery CG, Scofield RH, Kovats S, Mariette X, Rönnblom L, Witte T, Rischmueller M, Wahren-Herlenius M, Omdal R, Jonsson R, Ng WF; for UK Primary Sjögren's Syndrome Registry, Nordmark G, Lessard CJ, Sivils KL. Identification of a Sjögren's syndrome susceptibility locus at OAS1 that influences isoform switching, protein expression, and responsiveness to type I interferons. PLoS Genet. 2017 Jun 22;13(6):e1006820. [Epub ahead of print] PMID: 28640813
*Siefert JC, Georgescu C, Wren JD, Koren A, Sansam CL. DNA replication timing during development anticipates transcriptional programs and parallels enhancer activation. Genome Res. 2017 May 16. pii: gr.218602.116.  Epub ahead of print.  PMID: 28512193
Stone DU, Fife D, Brown M, Earley KE, Radfar L, Kaufman CE, Lewis DM, Rhodus NL, Segal BM, Wallace DJ, Weisman MH, Venuturupalli S, Brennan MT, Lessard CJ, Montgomery CG, Scofield RH, Sivils KL, Rasmussen A. Effect of Tobacco Smoking on The Clinical, Histopathological, and Serological Manifestations of Sjögren's Syndrome. PLoS One. 2017 Feb 6;12(2):e0170249. PMCID: PMC5293551
Unnikrishnan A, Jackson J, Matyi SA, Hadad N, Wronowski B, Georgescu C, Garrett KP, Wren JD, Freeman WM, Richardson A. Role of DNA methylation in the dietary restriction mediated cellular memory. Geroscience. 2017 May 5. Epub ahead of print. PMID: 28477138
Zhao J, Ma J, Deng Y, Kelly JA, Kim K, Bang SY, Lee HS, Li QZ, Wakeland EK, Qiu R, Liu M, Guo J, Li Z, Tan W, Rasmussen A, Lessard CJ, Sivils KL, Hahn BH, Grossman JM, Kamen DL, Gilkeson GS, Bae SC, Gaffney PM, Shen N, Tsao BP. A missense variant in NCF1 is associated with susceptibility to multiple autoimmune diseases. Nat Genet. 2017 Mar;49(3):433-37. Epub 2017 Jan 30. PMID: PMC5400098
* Indicates publications by more than one department or program.
Contact Us
Division of Genomics & Data Sciences
Oklahoma Medical Research Foundation
825 N.E. 13th Street
Oklahoma City, OK 73104
Phone: (405) 271-2572
Fax: (405) 271-3045
E-mail: Patrick-Gaffney@omrf.org