Functional & Chemical Genomics Research Program
What We Do
The Functional and Chemical Genomics Research Program focuses on understanding the genetics of disease through the use of model systems. Combining the latest technologies in genomics, functional genomics, model systems biology, chemical biology and computational analyses, our scientists interrogate fundamental questions emerging from genetic and epigenetic studies of disease.
Investigators use computational and genetic model systems such as yeast, the roundworm C. elegans, zebrafish, fruit flies, mice and stem cells to evaluate genetic and epigenetic alterations in normal and diseased states. The goal of this program is to use biological understanding to define chemical mechanisms and create opportunities for therapeutic intervention. By employing a cross-disciplinary approach, scientists in this program seek to develop tools and methods that may be applied to:
Autoimmune diseases
Undiagnosed and rare illnesses
Metabolic diseases
Conditions related to aging
Cardiovascular disease
Cancer
Program faculty members and staff sustain a collegial and collaborative research environment. We strive to create an outstanding training environment for traditional graduate students, MD/PhD students, and post-doctoral fellows. New faculty receive extensive mentoring in career development and grant and manuscript preparation. Regularly scheduled meetings bring the Program community together for a Seminar/Research in Progress, a monthly grant planning forum and a yearly OMRF-wide research retreat.
Our Scientists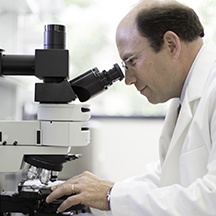 David Jones, Ph.D.
Member and Program Chair
Colon Cancer; Signaling; Precision Medicine
Magdalena Bieniasz, Ph.D.
Assistant Member
Ovarian Cancer; Patient-Derived Xenografts (PDX); Therpautic Targets of Cancer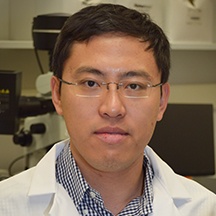 Jian Li, Ph.D.
Assistant Member
Stress Response; Proteostasis; Aging; Cancer
David Forsthoefel, Ph.D.
Assistant Member
Intestinal Regeneration; Adult Stem Cell Biology; Digestive Disease Modeling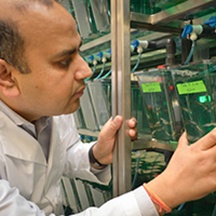 Gaurav Varshney Ph.D.
Assistant Member
Genome Editing; Disease Models; Drug Discovery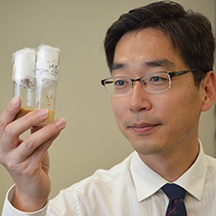 Wan Hee Yoon Ph.D.
Assistant Member
Harel-Yoon syndrome; neurological diseases; mitochondrial dysfunction; functional genetics
Core Labs
Our Publications
2019
Liu K, Petree C, Requena T, Varshney P, Varshney GK. Expanding the CRISPR Toolbox in Zebrafish for Studying Development and Disease Front Cell Dev Biol:7:13, 2019 Mar, PMID: 30886848, PMCID: PMC6409501
2018
Dehghanizadeh S, Khoddami V, Mosbruger TL, Hammoud SS, Edes K, Berry TS, Done M, Samowitz WS, DiSario JA, Luba DG, Burt RW, Jones DA. Active BRAF-V600E is the key player in generation of a sessile serrated polyp-specific DNA methylation profile. PLoS One 13:e0192499, 2018 March, PMID: 29590112, PMCID: PMC5873940
Forsthoefel DJ, Ross KG, Newmark PA, Zayas RM. Fixation, Processing, and Immunofluorescent Labeling of Whole Mount Planarians. Methods Mol Biol 1774:353-366, 2018 January, PMID: 29916163
Pei W, Xu L, Huang SC, Pettie K, Idol J, Rissone A, Jimenez E, Sinclair JW, Slevin C, Varshney GK, Jones M, Carrington B, Bishop K, Huang H, Sood R, Lin S, Burgess SM. Guided genetic screen to identify genes essential in the regeneration of hair cells and other tissues. NPJ Regen Med 3:11, 2018 June, PMID: 29872546, PMCID: PMC5986822
Loading...
Contact Us
Functional & Chemical Genomics Research Program
Oklahoma Medical Research Foundation
825 NE 13th Street, MS 46
Oklahoma City, OK 73104
Phone: (405) 271-4527
Fax: (405) 271-3765
Email: David Jones, Ph.D.