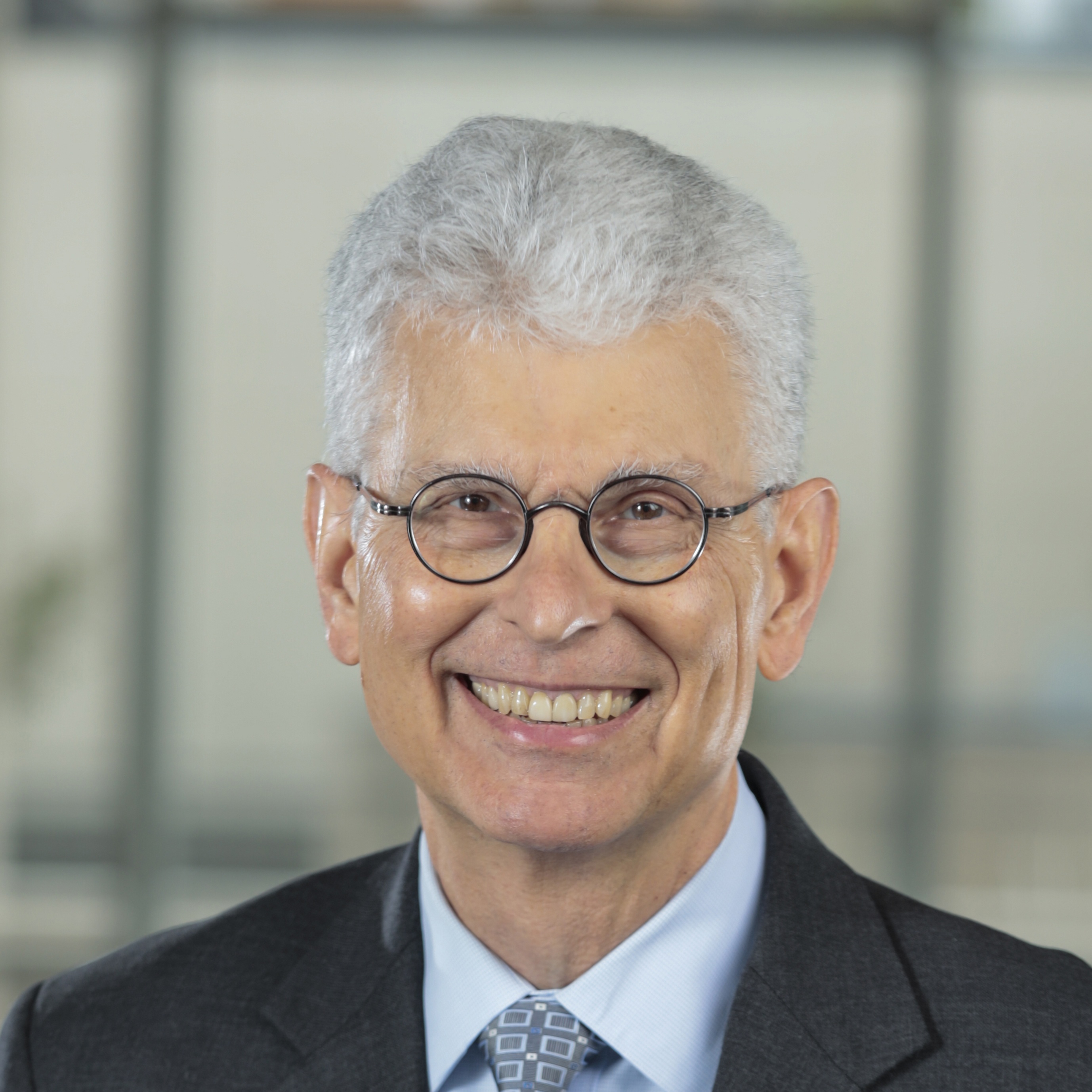 As OMRF's Vice President of Research, Dr. Rodger McEver serves as the foundation's chief scientific officer. A cardiovascular biologist and hematologist, he previously headed OMRF's Cardiovascular Biology Research Program from 2007 to 2016. During his career, he has received more than 30 years of continuous funding from the National Institutes of Health and has served as principal investigator on several major program grants.
McEver's research focuses on how circulating blood cells attach to blood vessels at sites of tissue injury or infection. His lab discovered the protein P-selectin, and his work with this adhesion molecule has led to an experimental drug for the treatment of sickle cell disease. To read more about his research, go here.
He has received numerous awards, including an MERIT Award from the National Institutes of Health and election as a Fellow of the American Heart Association. He is board-certified in internal medicine and hematology and, in 2009, was named the Alvin Chang Chair in Cardiovascular Biology at OMRF. He also co-founded a pair of biotechnology companies: Selexys Pharmaceuticals, which was acquired by Novartis, and Tetherex Pharmaceuticals.
He received his B.A. degree cum laude from Yale University and his M.D. from the University of Chicago. After completing his residency and a fellowship at Washington University School of Medicine in St. Louis, he joined the faculty at the University of Texas Health Science Center at San Antonio before establishing his lab at OMRF in 1987. This represented a homecoming of sorts, as McEver got his first taste of medical research as a high school student when he was selected to participate in OMRF's Sir Alexander Fleming Scholar program in 1965.
---
Contact Information
Phone: (405) 271-6480
E-mail: Rodger-McEver@omrf.org
Mailing Address
Oklahoma Medical Research Foundation
825 N.E. 13th Street
Oklahoma City, OK  73104